Stem cells are a kind of pluripotent cells with self-replication and multidirectional differentiation potential. They are the seed cells of human body. They are called "universal cells" by medical circles. Stem cells provide a new way to effectively repair the damage of important human tissues and organs and cure cardiovascular diseases, metabolic diseases, nervous system diseases, blood system diseases, autoimmune diseases and other important diseases. With the development of stem cell and tissue engineering, regenerative medicine with stem cell therapy as its core is leading a far-reaching medical revolution.
Studies on testicular teratomas in several inbred strains of mice have shown that they originate from embryonic germ cells (EG cells). This work establishes that embryonic carcino-ma cells (EC cells) are stem cells.
Professor Wu Zuze, the father of hematopoietic stem cells in China, has successfully obtained the first batch of research results of hematopoietic stem cells.And successfully entered the world's first successful case of fetal liver transplantation in the treatment of acute severe bone marrow radiation sickness.
Scientists Eva, Kaufman and Martin have successfully established mouse embryonic stem cell lines for the first time.
Autologous stem cell transplantation for leukemia patients was carried out for the first time in the Institute of Hematology, Chinese Academy of Medical Sciences.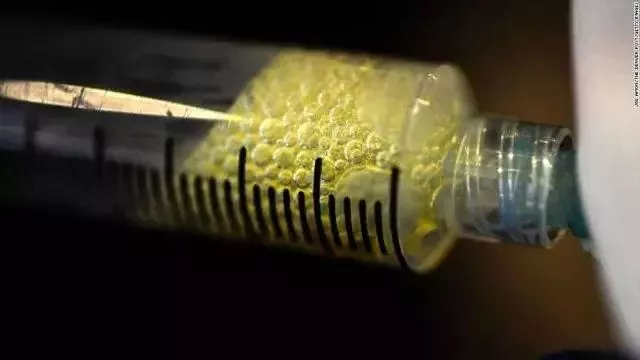 James Thomson, an American scientist, isolated human embryonic stem cells.
Professor Chen Hu successfully carried out the first allogeneic peripheral blood stem cell transplantation in China.Up to now, more than 2800 cases of various types of hematopoietic stem cell transplantation have been completed, and more than 200 cases of transplantation have been completed every year, which has reached the leading level in China.
Donald Kohn successfully used genetic engineering in Louisiana Children's Hospital for the first time in the world to treat severe immunodeficiency syndrome with umbilical cord blood.
Two research teams in the United States reported the successful establishment of human embryonic stem cell lines from embryos and reproductive ridges, enabling human embryonic stem cells to grow and proliferate in vitro.
Japan listed regenerative medicine with stem cell engineering as the core technology as one of the "Millennium Project", and invested 10.8 billion yen that year.In the same year, there were 10 622 cases of hematopoietic stem cell transplantation in the world.
美国总统奥巴马签署了一项行政命令:解除对胚胎干细胞研究的限制。他的这一行动颠覆了美国总统布什之前所颁布的一项规定,即2001年8月布什宣布禁止国立卫生研究所资助胚胎干细胞研究,现有的60项研究除外。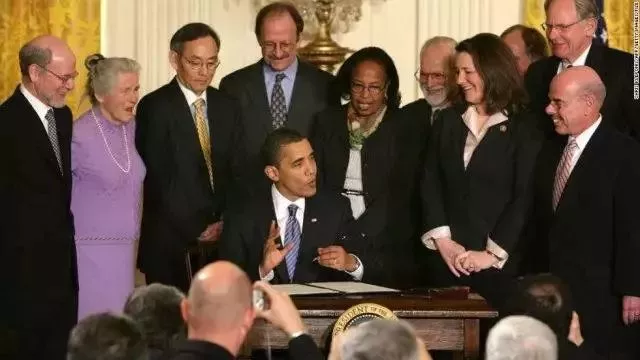 William Caldwell,先进细胞技术公司(advanced cell technology)的CEO,宣布美国FDA已经允许其公司开展用人体胚胎干细胞所进行的一项研究。这种治疗方法将用于治疗遗传性退行性眼病。
John Gardon 和Shinya Yamanaka获得诺贝尔生理学&医学奖,他们发现了如何生产多能干细胞。他们都展示了细胞能够被重新编辑,即使已经完全分化成具有某种功能的身体细胞。这一发现改变了科学家对细胞和生物发展的认识。
Osiris公司申报间充质干细胞作为药品上市,得到加拿大FDA的批准,适应症为儿童急性激素抵抗的移植物抗宿主病(GVHD),随后适应症扩大为成年人GVHD,并在新西兰、瑞士等国上市。
Moffitt癌症中心的研究人员提示了肺癌干细胞维持中的一个重要机制,为治疗肺癌提供了新的潜在靶标。在2015年世界糖尿病大会上,来自美国迈阿密大学的徐秀敏教授发表了她们团队的1年研究结果:结合脐带细胞和自体骨髓干细胞进行移植有望成为治疗1型糖尿病的新方法。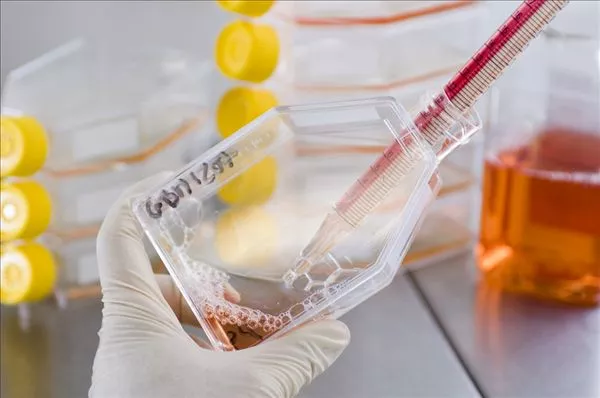 国家科技部发布了《国家重点研发计划干细胞与转化》(征求意见稿),科技部将会同有关部门,启动国家重点研发计划"干细胞与转化医学"重点专项试点工作,加强干细胞基础与转化方面的投入与布局。这一举措预示着备受争议的干细胞治疗迎来了新一轮的曙光。
国家卫计委发布《干细胞临床研究管理办法(试行)》、《干细胞临床试验研究基地管理办法(试行)》、《干细胞制剂质量控制及临床前研究指导原则(试行)》,大力支持我国干细胞产品发展。
广东省政府官网公布了《广东省促进健康服务业务发展行动计划》确立创新发展高端医疗技术服务,重点研发干细胞治疗等个体化治疗领域的高端技术、新型服务、新业新态。
斯坦福大学干细胞在治疗中风中取得成效,36岁中风患者的Sonia Olea Coontz在此获得治疗,恢复了运动技能。
哈佛大学的一研究所,将人类诱导多能干细胞分化成了成熟的肾小球足细胞,有效率可以超过 90%,实现了第一个体外人类肾小球模型的工程化。
2017年5月,瑞典的研究人员宣布,他们不仅将3D打印的人类软骨细胞植入小鼠,而且在植入后能够生存下去,并能够成长,这向最终3D打印人体器官植入迈出了重要一步。
2017年5月,研发"皮肤枪"技术的美国RenovaCare公司的总裁托马斯·博尔德说:"这种治疗更为轻柔——重新长出的皮肤看上去、感觉起来以及在功能性方面就像原生的皮肤"。首先,取下邮票大小的一小块健康皮肤。然后将干细胞分离出来,放入一种溶液中,再将其喷射到伤口上。这个过程只需90分钟。
Axol Bioscience 推出人源IPSC衍生的心房心肌细胞
一家领先的细胞和免疫治疗公司Ganmida Cell 宣布美国FDA已授予NiCord孤儿药资格认定,作为造血干细胞移植的治疗方法。
国家药监局新受理了干细胞疗法的临床注册申请,预示着我国重启干细胞治疗在临床上的应用
当前,干细胞研究及其转化医学已经成为各国政府、科研机构和企业高度关注和大力投入的重要研究领域。相信在多方面的合力促进下,未来干细胞产业将继续蓬勃发展。
本公众号所有转载文章是出于传递信息,分享热点的目的,同时明确注明来源和作者,不希望被转载的媒体或个人可与我们联系(marketing@Countstar.cn),我们将立即进行删除处理。所有文章仅代表作者观点,不代表本站立场。

"艾力特"自成立以来,一直致力于为生命科学和生物技术行业提供先进的仪器设备,技术以及服务。坚持不断提升产品创新性和客户价值,构建了完善的产品体系,除自主研发的Countstar细胞分析仪外, 还是多家欧美生物设备供应商在中国的合作伙伴,为客户提供从研发到生产的各类实验室仪器,检测试剂和生产设备。公司客户主要为中国领先的生物制药,细胞治疗,生物医学和各类生物技术公司,以及大量的生命科学基础研究和政府实验室。我们已成为中国生命科学和生物技术行业重要的仪器和设备供应商。在行业和客户中拥有极佳的口碑。
公司创建于2005年,总部和研发中心设于上海,在欧洲,北京,广州,成都设有办事处。十余年来,坚持理想,不忘初心。以"创新改变未来,为科技进步加油"为己任,在全球化的今天,坚持全球研发,全球销售,中国生产。已经获得中国,美国和日本授权的多项发明专利。不断的为生命科学的产业化发展提供最有价值的产品和技术解决方案。
我们在"商业不是最首要的目的,最重要的是提升自己,利益他人,幸福世界"经营原则下,相信我们团队存在的价值和我们的客户一样:为人类带来关爱!面向未来,所有"艾力特"人将继续发挥积累多年的专业优势,为客户提供高品质,高价值的创新性产品和技术解决方案。